Oasis prides itself on preserving the natural beauty of the local tropical environment and offers divers as well as non- divers an unforgettable holiday experience.
Below you can find all rates for transfers and transportation.
For more information about these rates please contact our head-office in Cebu nor the reception of Oasis Resort. In Oasis Resort we can arrange all kind of transfers and transportation for our guests  For example: we can offer transfers starting from Mactan International Airport in Cebu all the way to Oasis Resort (including Ferry-tickets). Below you can find all rates for transfers and transportation.
Cebu Airport to Cebu Pier v.V.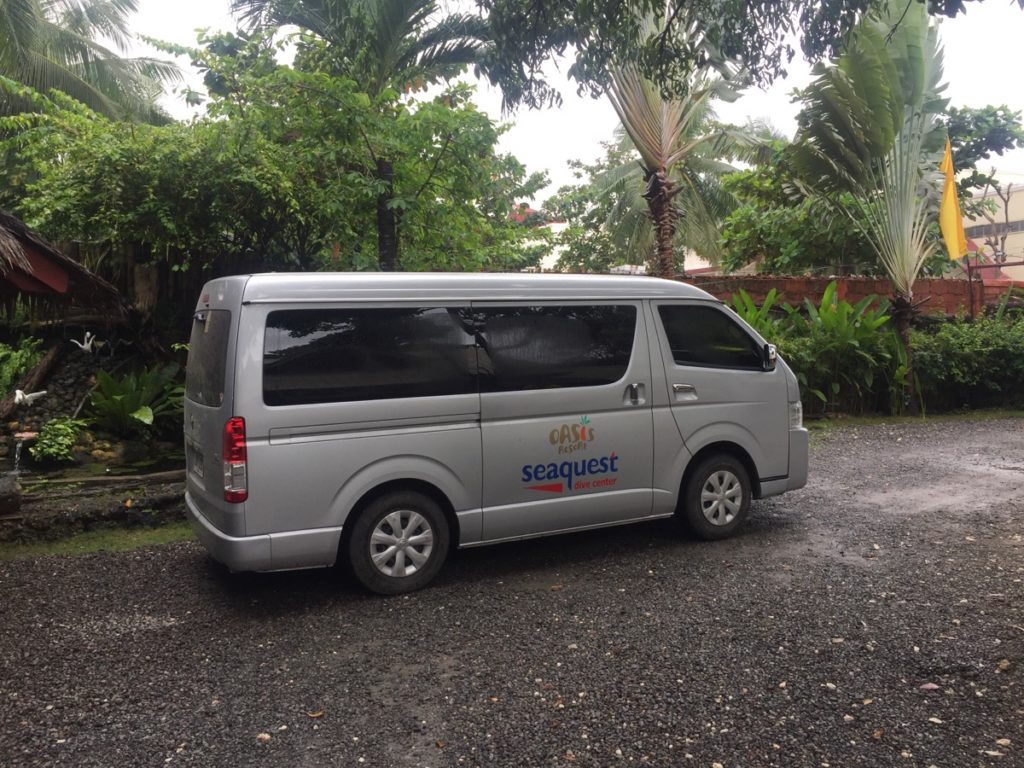 Tagbilaran pier to Oasis Resort v.V.
Panglao Airport to Oasis Resort v.V.
It takes 2 hours by ferry to go from Cebu to Bohol or the other way around.
PLEASE TAKE NOTE THAT THE ABOVE SCHEDULE IS SUBJECT TO CHANGE WITHOUR PRIOR NOTICE
OASIS RESORT IS NOT RESPONSABLE FOR ANY CANCELLATIONS OR CHANGE IN SCHEDULE
Only for trips from Cebu to Negros or Siquijor
Upon arrival at the pier, guest should proceed to pay the 25.00 pesos terminal fee at the ticket counter. Guest should present their ferry-ticket where the clerk can attach the terminal fee stub to the ferry-ticket.
For all trips departing from Cebu and Bohol
In case guest only have an e-ticket number, then they have to present the e-ticket number + valid ID. Upon getting the ferry tickets w/terminal fee stub guest should check-in at the counter to get a boarding pass with seat number. 
If you are traveling with Ocean Jet please ask for a discount (Seaquest customers receive 50% discount). Guest should also pay porter fee per bag/luggage: 30-50 persos per luggage (depending on size).
The guest is only allowed to bring 15 kilos of luggage. Excess kilos costs: 20 pesos per kilo.